Telexistence Inc. (Headquarters: Minato-ku, Tokyo; CEO: Jin Tomioka; hereinafter "TX") has appointed Shintaro Maeda as its new CFO. Shintaro comes from a extensive finance background. After working at Morgan Stanley for over 10 years, Shintaro joined a robotic startup called GROOVE X, where he led the funding initiatives there, successfully raising 8.5 billion yen in total before joining TX.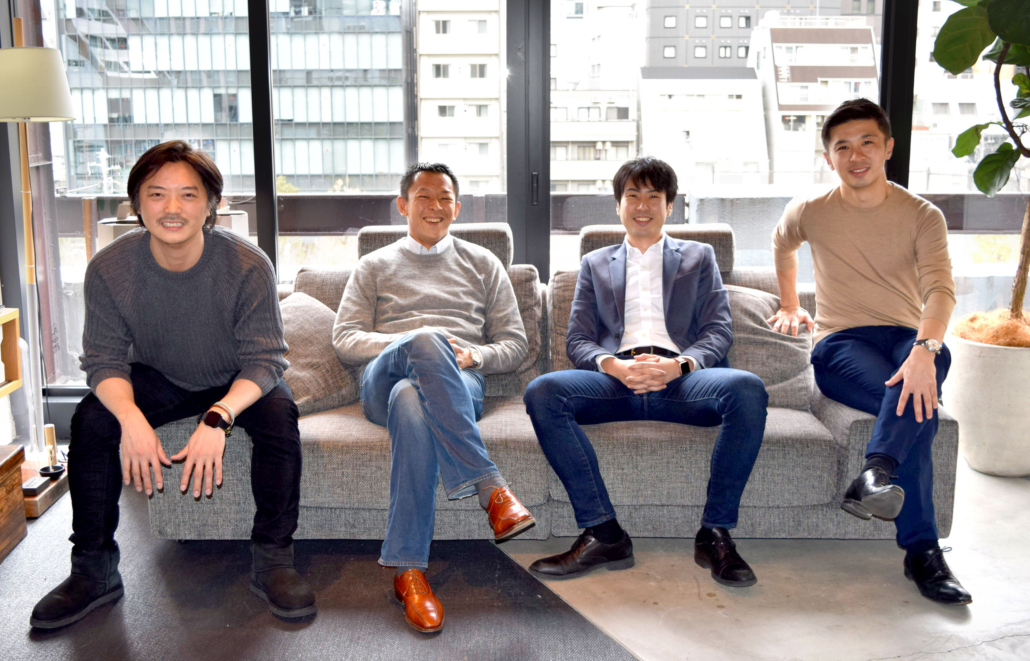 Since the establishment of the business three years ago, with IPO in-mind, TX has been focusing on further accelerating growth by reinforcing its strategy around finance/business which also includes accounting/corporate governance and has decided to welcome Shintaro Maeda as CFO, who comes with rich experience in this area.
Shintaro graduated from Keio University in 2002 and joined Morgan Stanley Securities (currently Morgan Stanley MUFG Securities) shortly after that. For the past 13 years, he has worked in the Financial Market Development Division where he was responsible for developing financial products for life insurance companies and corporations. After leaving Morgan Stanley Securities in 2016, he joined GROOVE X Co., Ltd., a start-up company that develops family-type robots called "LOVOT", as the first business-side staff member. From there, he led the 2nd to 4th equity financing rounds where he was able to secure a total of 8.5 billion yen (each of the procurement amounts were 1.16 billion yen, 4.35 billion yen, and 3 billion yen, respectively) . He also played a leading role in the overall optimization of the company during its expansion, specifically in the corporate management and organizational-structuring areas.
[Comments from Shintaro Maeda]
"To be able to operate a robot in a remote place and be able to move and interact with the physical surrounding as if you were actually there – a concept that is still considered to be something from a sci-fi movie or anime, the challenge will be developing that technology in a way that brings the most value to the real world and making that into a scalable business. I am both optimistic and excited to be apart of a team, as CFO, of such exceptional talent, a group of people who have gathered from all parts of the world to help make the world TX envisions a reality.
My mission will be to drive TX's sustainable business growth through creating value in areas of financial strategy/business management and to make sure to bring value to our shareholders and stakeholders."
[Comments from Jin Tomioka, CEO]
"The reality is that even if you combine all the robot manufacturers in the world, the number of robots sold every year does not reach one million units. Compared to other leading hardware products such as automobiles (100 million units sold), TVs (200 million units sold), and smartphones (350 million units sold), the unit sales of robots is still very small. At volumes this low, it his hard to expect growth in certain key drivers important for the growth of this field. Such as growth of talent, creation of new ideas and meaningful technological advancement. As a result, you have a product that is expensive and sub-optimal for the world outside the factory.
We at TX, want to change this situation by focusing on attracting the top talents in other industries, people like Shintaro, which conventionally do not find there way into the robot industry. As production volume of robots increase, there will be more opportunities together with better incentives to improve and innovate the design and manufacturing of robots. This will lead to better performing robots at lower cost, consequently expanding the market, encouraging the industry to further develop. In this way, as the production increases and cost of production decrease, we aim to achieve the 'Manufacturer's Maturity Curve' early, in the world outside the factory."
[Shintaro Maeda's Profile]
2002/4 Morgan Stanley Securities (currently Morgan Stanley MUFG Securities)
2003/5 Lazard Freres K.K.
2004/3 Morgan Stanley Securities (currently Morgan Stanley MUFG Securities)
2016/9 GROOVE X, Inc.
2019/12 Telexistence Inc.
[Positions Currently Open]
・Robotics Cockpit Operation Manager
 URL: https://tx-inc.com/ja/career-jp/#toggle-id-1
・Frontend Engineer
 URL: https://tx-inc.com/ja/career-jp/#toggle-id-2
・Backend Engineer
 URL: https://tx-inc.com/en/career/#toggle-id-3
・Robot Software Engineer (Navigation/Localization)
 URL: https://tx-inc.com/ja/career-jp/#toggle-id-3
[About Telexistence Inc]
TX is a robotics company that develops remote controlled robots with artificial intelligence, with the mission to change robots, change the structure, and change the world. TX aims to develop a platform concept, "Augmented Workforce", a platform that enables people to provide their workforce remotely, through robots.
[Company Profile]
Company Name: Telexistence Inc.
Location: 2-19-5 Nishi-Shinbashi, Minato-ku, Tokyo
Representative: Jin Tomioka, CEO
Establishment: 2017/1/23
Company HP: https://tx-inc.com
[Inquiries]
Email: info@tx-inc.com
Contact name: Matt Komatsu
https://tx-inc.com/wp-content/uploads/2020/02/DSC_0071-ps-scaled.jpg
1644
2560
yuichiro.hikosaka
/wp-content/uploads/2019/01/logo-icon_画板-1-300x77.png
yuichiro.hikosaka
2020-02-21 11:26:54
2020-02-21 12:19:32
Former Morgan Stanley and GROOVE X Shintaro Maeda appointed as CFO