2020/04/30
Telexistence Inc. (Headquarters: Minato-ku, Tokyo; CEO: Jin Tomioka; hereinafter "TX") has appointed Aya Ishikawa as its new Chief People Officer. Aya has extensive HR background with experience working as the Head of Human Resources for companies such as Sony and Softbank Robotics.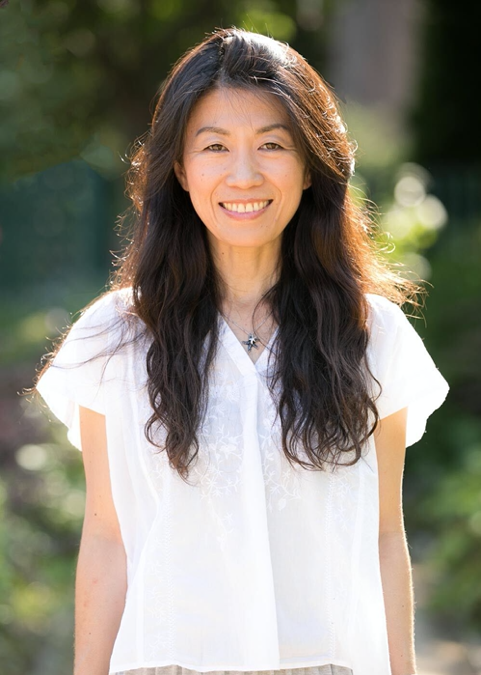 In order to further promote business and product development, TX is working to acquire the world's most talented people in each of its specialized areas, and aims to build an organizational structure that allows the team to continue working on solving difficult problems in a sustainable way. The company highly values Aya's extensive overseas experience in HR, especially in Silicon Valley's technology, robotics startups and large corporations.
After graduating from Keio University's Faculty of Policy Studies, Aya joins Sony where she experiences a wide range of HR related operations including corporate HR, international HR, next generation executive development, and HR for the global marketing department.
In 2008, she was transferred to Sony Ericsson (company name at that time), where she worked in human resources, at the Sweden headquarters.
Shortly after returning from Sweden, she moved to the United States in 2011 where she joined SoftBank Group in the San Francisco Bay Area, California, where she was responsible for recruiting and human resources for Softbank Group International, the predecessor to the SoftBank Vision Fund. She also served as the Head of Human Resources for SoftBank Robotics America. Since then, she has been involved in organizational design and the launch of human resource functions at technology startups such as Fracta, which develops software to predict the deterioration of water pipes using machine learning, and Simbe Robotics, a company that aims to provide a unmanned product inventory management solution for stores.
[Comments from Aya Ishikawa]
"A Remote control technology that will revolutionize the way we work. Together with a Leadership that shares the common belief that the implementation of this technology will make society better, and continues to take on difficult challenges while inspiring each other's intellectual curiosity. I am extremely excited to be joining such a highly talented, diverse team and am highly optimistic of what lies ahead for the company.
I hope to contribute to TX's growth through reinforcing the company's culture of challenge by creating processes/structures that helps TX be a place where people can enjoy success and learn from failures by creating an environment that enables them to take risks and take on challenges."
[Comments from Jin Tomioka, CEO]
"TX envisions to advance the scope and scale of human consciousness through Telexistence to better equip humanity to ask the right questions and reach a higher state of enlightenment. With this mission in mind, TX has set a series of extremely high milestones, and the only way to realize those is, regardless of age, nationality, or gender, to attract top talents in every area of expertise, let them stay focused, and reward them based on a fair evaluation system in conjunction with our first organizational principle, "freedom & responsibility". We're very pleased to have Aya join our team and also confident that Aya will be able to build the organization mentioned above. She has tremendous experiences in talent management and organizational development in diverse contexts spanning from traditional big corporations, tech enterprises, to robotic startups."
[About Telexistence Inc.]
TX is a robotics company that develops remote controlled robots with artificial intelligence, with the mission to change robots, change the structure, and change the world. TX aims to develop a platform concept, "Augmented Workforce", a platform that enables people to provide their workforce remotely, through robots.
[Positions Currently Open]
・Electrical Engineer
 URL: https://tx-inc.com/en/career/#toggle-id-1
・Frontend Engineer 
 URL: https://tx-inc.com/en/career/#toggle-id-2
・Senior Backend Engineer
 URL: https://tx-inc.com/en/career/#toggle-id-3
・Accounting Manager/Financial Controller
 URL: https://tx-inc.com/ja/career-jp/#toggle-id-4
・Machine Learning, Computer Vision/Image Recognition Engineer
 URL: https://tx-inc.com/en/career/#toggle-id-5
[Company Profile]
Company Name : Telexistence Inc.
Location : 2-19-5 Nishi-Shinbashi, Minato-ku, Tokyo
Representative : Jin Tomioka, CEO
Establishment : 2017/1/23
Company HP : https://tx-inc.com
[Inquiries]
Email: info@tx-inc.com
Contact name: Matt Komatsu
https://tx-inc.com/wp-content/uploads/2020/04/-1-e1600976459960.png
447
480
yuichiro.hikosaka
/wp-content/uploads/2019/01/logo-icon_画板-1-300x77.png
yuichiro.hikosaka
2020-04-30 12:01:50
2021-06-04 06:08:58
Former Sony and Softbank Robotics America Aya Ishikawa appointed as Chief People Officer